Cesco Magnetics Magtraps, bullets, grates & ducts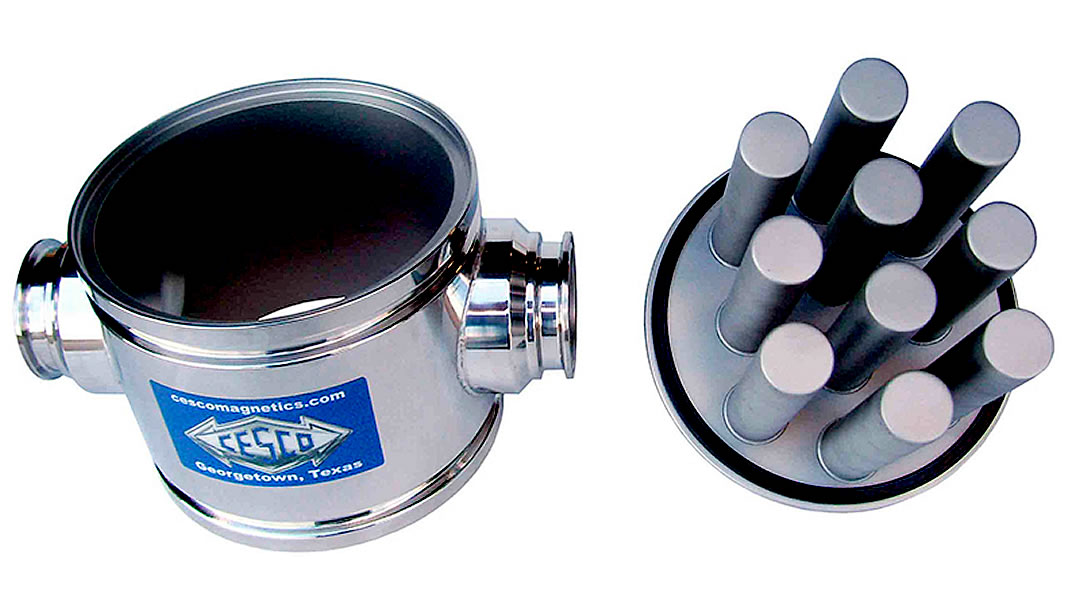 Hygienic Magnetic Separators
Food Grade Rare Earth Magnetic Separators for Wet & Dry Processing Lines – No Power Required!
The Cesco Magnetics' ranges of sanitary magnetic separators are designed for use in the hygienic manufacturing sectors to help ensure that process line product purity standards are met and maintained.
Cesco Magnetics is the leading supplier of sanitary grade, magnetic separation equipment for the food, beverage, personal care, pharmaceutical and many other industries that demand the highest performance when it comes to capturing and removing metal trash fragments and particles from liquid or dry processing lines.
Hygienic protection
These hygienically designed rare earth magnets also protect pumps and processing equipment by trapping metal fines both upstream and downstream of critical process-line components.
Standard or bespoke
Cesco Magnetics offers the world's most complete line of off-the-shelf and custom designed and fabricated magnetic separators with most manufactured to sanitary specifications.
Sanitary leader
As the industry leader in unit sales for sanitary grade, stainless steel magnetic separators for the beverage, bulk solids, cosmetics, dairy, food and pharmaceutical industries, Cesco Magnetics is the number one choice for World Class sanitary magnetic filters.
Unlimited configuration
With magnetic solutions available in an unlimited range of configurations, the Cesco Magnetics range represents an efficient and cost effective way to ensure product purity and protect your equipment from damage.