Q-Pumps manufactures hygienic pumping and mixing solutions
Q-Pumps
We are trendsetters
Since 1997, Q-Pumps has been dedicated to manufacturing sanitary pumping equipment for the food, beverage, cosmetic and pharmaceutical industries. We aim to improve our user's processes with the perfect blend between human capital and cutting-edge technology.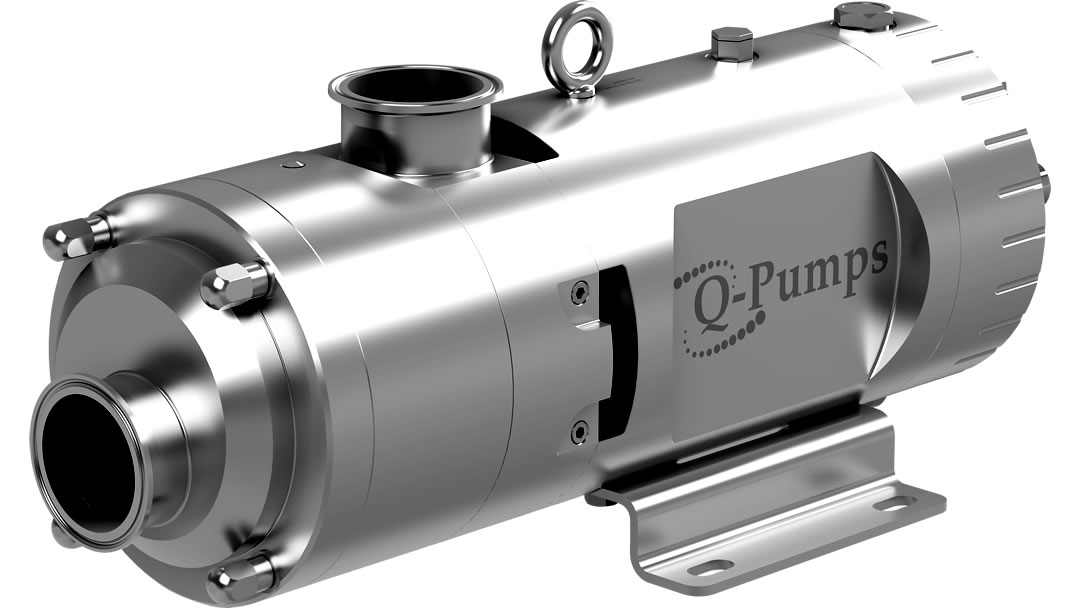 QTS Twin Screw Pumps
Twin screw pumps for infinite applications
The QTS twin screw pump is for hygienic use and is ideal as both a CIP and Process pump which reduces time and maintenance costs. Also available with rectangular inlet. Ideal for products with high content of air and gas. Certifications: 3-A, FDA and EHEDG
Q-Pumps QTS Twin Screw pumps are available in sizes from ½-inch to 6-inch and offer flow rates from 30 to 2,158 litres per minute for process duties and 60 to 3,218 litres per minute for CIP duty.
QC QC+ IC+ Centrifugal Pumps
The QC+ Series is ideal for sanitary and non-sanitary applications such as the food, beverages, and agriculture industries. With many upgrading options available, we are sure our pump will work as if it was tailor-made. Certifications: 3A
QIS Centrifugal Pumps
Completely redesigned 100% electropolished centrifugal pump with an internal seal.
This new sanitary series is ideal for sanitary and non-sanitary applications, perfect for the food & beverage and pharmaceutical industries. Designed under 3-A & EHEDG standards.
QDU Drum Unloader
Safe and efficient handling of high viscosity products up to 1,000,000 cPs and allowing flows up to 227 litres per minute depending on the viscosity.
Low energy, rapid drum emptying pump
The QDU is a drum unloader system that is fully designed around an integrated QTS Pump driven by an electric motor to allow savings in energy consumption.