Dairy packaging machines for butter, spreads, cheese & ice cream
ARM - Butter filling and wrapping machine
The ARM is a butter filling and wrapping machine designed to fill and wrap butter, margarine and spreads into aluminium foil, parchment paper or ecoline (with memory). The machine's dosing range is 9 to 1,000g and a rate of 15 to 80 packs per minute with a large variety of brick sizes.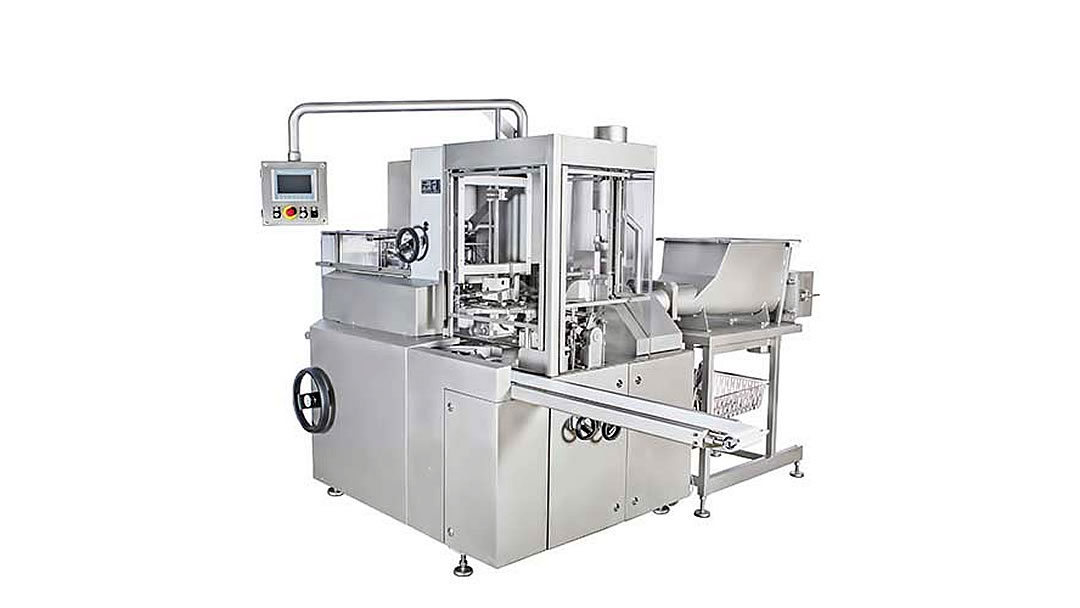 ARM B2/B3 - Butter filling and wrapping machine
The ARM B2/B3 fill and wrap butter and margarine in aluminium foil, parchment paper or ecoline. The ARM-B2 machine can dose 100 – 250g capacity up to 70 packs per minute. The ARM-B3 machine can dose 250 – 500g capacity up to 40 packs per minute.
ARU - Processed cheese filling and wrapping machine
The ARU is a filling and wrapping machine for processed cheese. This automatic packaging machine is used for the foiling of processed cheese and cream cheese with aluminium foil. Optional accessories suitable for heat sealing packages, tear strip easy-open packages and labelling.
ORG - Bulk butter filling machine (Bag-in-box)
The ORG bulk butter filling machine is a semi-automatic filling machine designed for filling butter into pre-made boxes (bag-in-box). Dosing method is extruder volumetric.  Box weights range from 5-10kg and 15-25kg and capacity is up to 150 cartons per hour.