Hygienic Magnetic Separator
Rare Earth Magnetic Separators
Use a rare earth hygienic magnetic separator in a wide range of processing lines from bulk solids to liquids.
With application-specific configurations, we offer an unlimited range of solutions that can be ordered as standard or tailored to your specific metal separation requirements.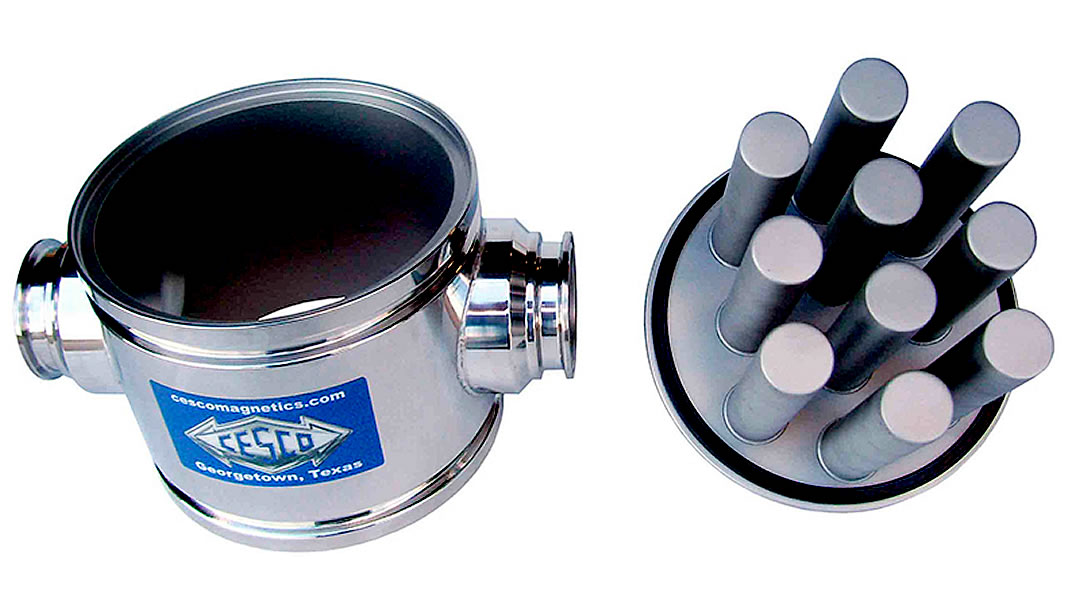 Magnetic Traps
In-line magnetic traps for pumped liquids & slurries – suitable for ½" to 6″ lines
Magnetic Plates
Magnetic plates to locate above or below conveyors for wet or dry products
Magnetic Bullets
Magnetic separators for pneumatic or gravity-fed dry, free-flowing products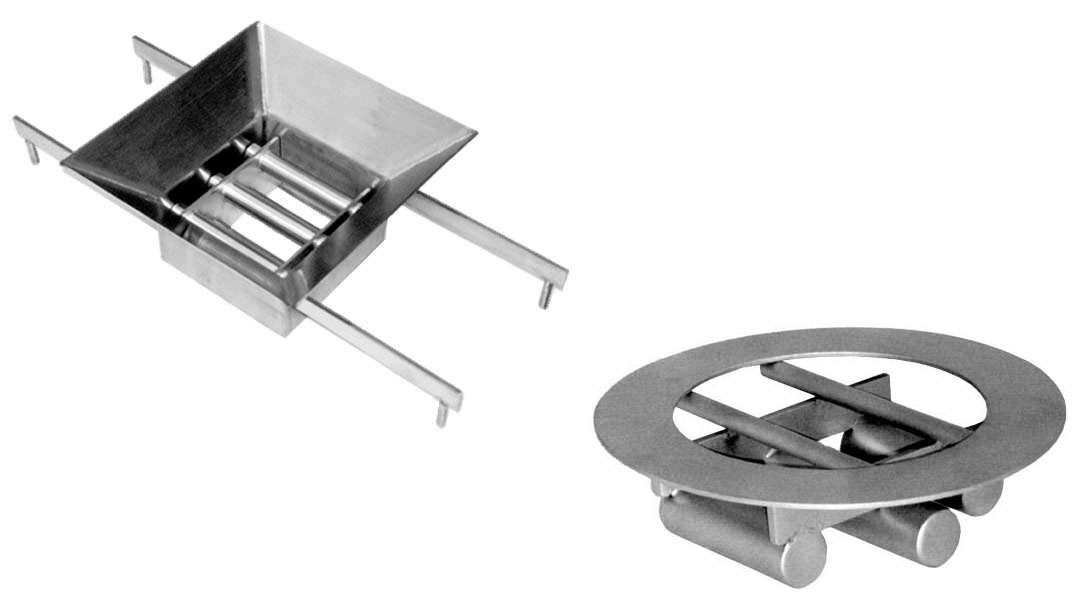 Magnetic Grates
Grate magnets for mechanical or gravity-fed processing systems on wet or dry products
Magnetic Ducts
Magnetic ducts for gravity-fed or mechanically-fed wet or dry products
Gaussmeter
Digital gaussmeters for quick and accurate measurement of the magnetic strength of any magnet or magnetic circuit
What can a hygienic magnetic separator capture?
The metal fines that could enter your products can potentially originate from many different sources.
For example, nickel plating on cast iron machinery can peel or chip, stainless steel can be sheared, abraded, cut or torn off mixer blades, kettle sides, pump parts or cutter blades.
All of these metallic particles can be successfully captured and safely removed by placing Cesco Magnetics' units in your production lines.
Our units have the ability to capture fine particles of iron, nickel, cobalt and stainless-steel grades 304, 316, 410, 420 and 430 work-hardened shear.
Magnetic separation efficiency is dependent on several factors including strength and gradient of the magnetic field, size and composition of the metal trash, distance between the trash and the magnet, viscosity of the product and the rate of product flow.
How do I check the strength of my magnets?
Digital Gaussmeter
The CESCO GA40 Digital Gaussmeter allows anyone to quickly and accurately measure the magnetic strength of any magnet or magnetic circuit. Our gauss measurement kit includes a digital gaussmeter capable of measuring any permanent magnet field, 48" flexible probe, a package of magnetic viewing paper and easy to read instruction manual making HACCP compliance or on line magnetic separator analysis a "snap".