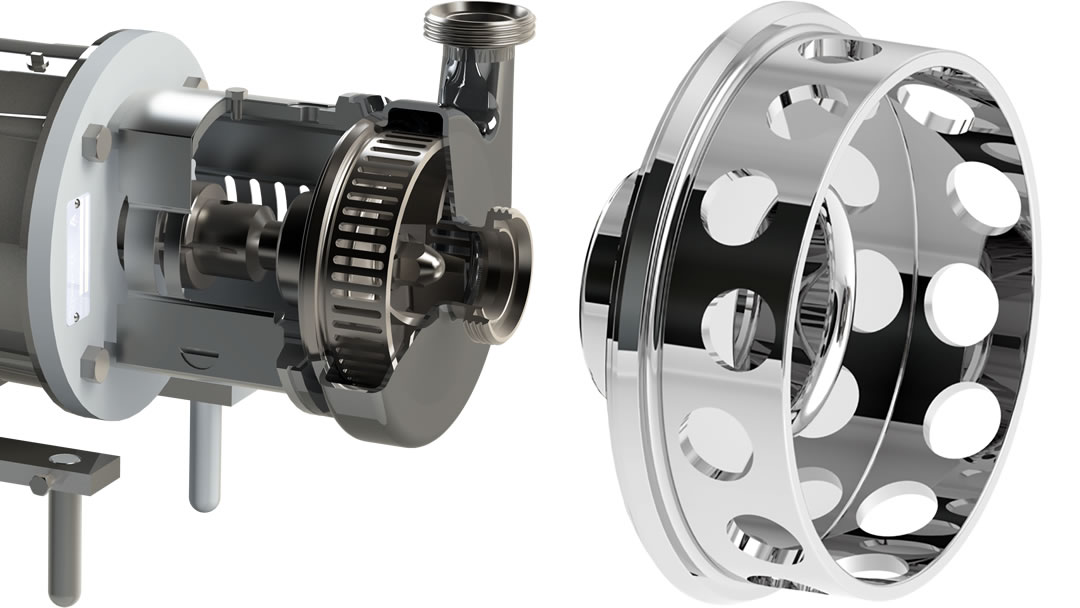 QIM+ Inline Shear Mixers
The most versatile shear mixer pump series on the market and ideal for homogenising fluids & powders or disintegrating solids while pumping.
Designed to 3-A & EHEDG standards, these hygienic inline mixers offer simple maintenance & high efficiency.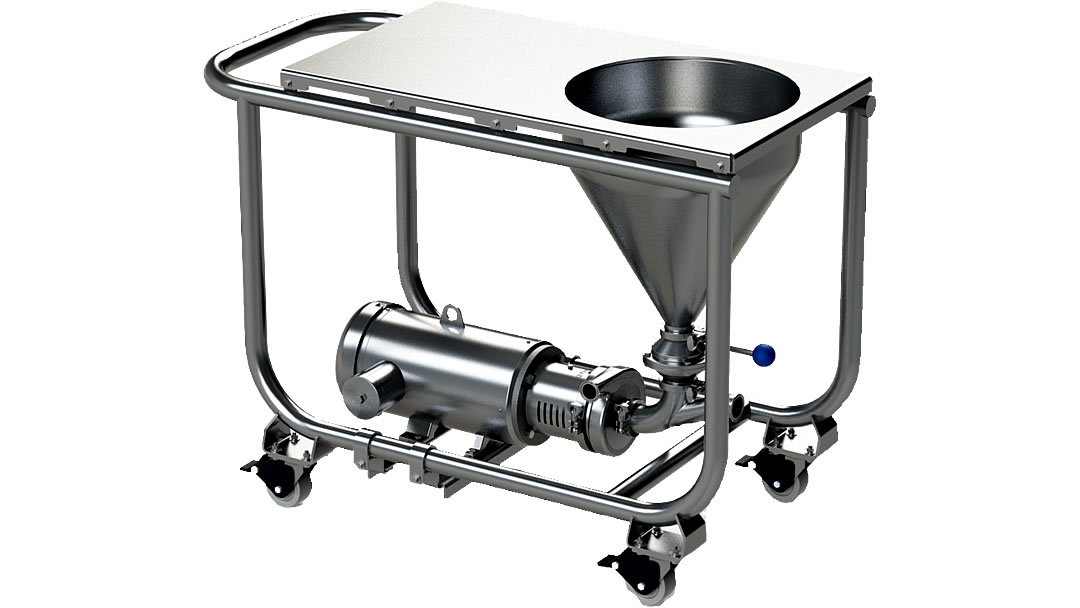 QDB Powder Mixers
The QDB dry blender is a modular mobile solution for mixing powders into fluids.
Featuring the QIM+ shear mixer and a stainless-steel worktable with conical hopper, the QDB is designed for safe, clean and efficient addition of powders and dries into the mix.
QVM Viscous Mixers
All the features and benefits of the QDB, the QVM solution takes performance to the next level with its integrated twin screw pump.
This formidable combination results in a mobile solution that can mix, recirculate and then pump high viscosity products.
Five mixer backplate designs
Large tilted slots
For disintegrating hard solids
Large slots
For disintegrating soft solids
Small slots
For disintegrating small solids
Large Radial Bores
For mixing liquids and powders
Small Radial Bores
For emulsifying different types of liquids