How can we help you today?
Hygienic Pump Distributor
We are a distributor of food grade pumps, process equipment & dairy production /  packaging machines.
Pump & System Installation
Expert installation & commissioning services from our workshop to your production plant.
Pump & System Repairs
No obligation inspection reports & repairs by actual pump engineers – any pump type or brand.
Pump Maintenance
Prevent breakdowns & avoid downtime with our tailored maintenance packages.
Pump & System Design
Work with our design engineers to develop new solutions and overcome your process challenges.
Our products & services are used by…
Typical applications in the key sectors we serve
Food
Bakery & Dairy
Confectionery

Ready Meals

Pastes & Sauces
From low-care raw ingredients to high-care final products, find the pump types you need across production areas.
Beverage
Brewery
Distillery
Soft Drinks / Juice
Winery
Unload concentrates from drums, transfer bulk juice from tanks, source brewery & distillery pumps.
Pharma
3-A, FDA, EHEDG
Clean-in-Place
Polished surfaces
Sterilise-in-Place
The highest hygienic standards of stainless-steel pumps including EHEDG & 3-A for pharmaceutical duties.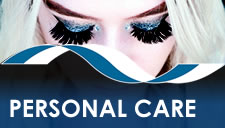 Personal Care
Cosmetics
Hair Care
Skin Care
Oral Health
Pump solutions for personal care products like creams, gels, lotions, shampoo & even abrasive toothpaste.
Chemical
Acids
Alkalis
Detergents
Solvents
Corrosion and chemical resistant pumps constructed in appropriate materials for your fluids plus versatile mixing solutions.
Water & Waste
Sump pumps
Dosing pumps
Booster sets
Waste transfer
Pumps for the supply of mains water into and around your plant then the transfer of dirty water & waste product back out,